K20's Response to COVID-19
K20's Response to COVID-19
Safe Learning with Free Resources
Fellow Educators and Parents,
The K20 Center and the University of Oklahoma, like most institutions around the country, are transitioning to new approaches for communicating, working, and learning. We're making efforts to keep our students and their families—as well as our own—safe during the spread of the coronavirus.
The University of Oklahoma has transitioned to online courses for the remainder of the semester, and the K20 Center has adopted a center-wide telecommuting policy. K20 staff members are actively communicating with our partner schools and stakeholders to discover creative ways to continue, and even grow, our support for Oklahoma's schools and students. We are rapidly transitioning to safe and effective measures that allow us to work with each other and extend our outreach to schools. Scheduled face-to-face services will be rescheduled or converted to online formats if possible. We want you to know that continuing to serve you is a top priority, and our commitment to supporting education has never been stronger.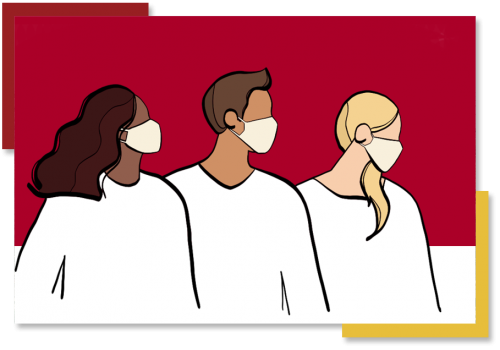 Understanding and communication are more important than ever as we navigate this rapidly changing landscape. We're all in this together, and we want to hear from you. Whether it's sharing your ideas, your needs, or your concerns, we are listening—as peers, collaborators, and professionals with a common goal of helping Oklahoma students, their families, and the educators who serve them. We encourage you to reach out to us!
As we evolve our practices, we also want to remind you of the many online resources that the K20 Center has available right now to help you during this challenging time. Fortunately, we have been focused for many years on creating web-based materials—digital games, lessons, instructional strategies, and more—that are available at no cost to users. With a focus on flexible, technology-oriented learning, these resources are especially valuable right now. You'll find a list with links to many of these tools below.
In the meantime, know that, although these unforeseen circumstances have altered all of our lives, the K20 Center and its mission to cultivate a collaborative network engaged in outreach and research remains unchanged and steadfast. Together, we will endure.
In education,

Leslie Williams, Ph.D.
Director
K20 Center for Educational and Community Renewal
University of Oklahoma
Explore K20's online repository for a variety of education resources designed to support authentic, student-centered learning, including:
Lessons
Rich, authentic learning featuring student materials, technology integration, and detailed instruction
379 (and counting) K–12 lessons, including downloadable materials
ELA, Math, Science, and Social Studies
Browse by subject and grade level
Remotely accessible
Aligned to state standards
Optimized Lessons for Distance Learning
Are you looking for a way to engage your students in an online or distance learning environment? The lessons below have been optimized with strategies in mind to blend your teaching with easy-to-use applications like Google Docs, VoiceThread, and Padlet.
Oklahoma's Promise is a state-supported college tuition scholarship for families earning $55,000 or less per year. Students must apply in the 8th, 9th or 10th grades. To keep the scholarship, students must meet academic and conduct requirements in high school. The scholarship will pay tuition for:
Oklahoma public two-year colleges
Oklahoma public four-year universities
Oklahoma public technology centers (Career Tech centers) for certain programs that meet the requirements to be eligible for federal student financial aid offered at Oklahoma public technology centers.
A portion of tuition at Oklahoma accredited private colleges or universities.
Oklahoma's Promise Crossword Puzzle—An interactive activity that promotes open communication and family engagement between parents and their students. The crossword puzzle highlights important facts that every parent/guardian would need to know about enrollment in the Oklahoma's Promise scholarship.
I Used to Think … But Now I Know strategy card—At the conclusion of the Oklahoma's Promise Crossword Activity both parent/guardian and student can collaborate and discuss: 1) what they "used to think" about college and/or Oklahoma's Promise scholarships before completing the crossword activity and then, 2) both parent/guardian and student will share with one another one thing that they "now know" about college and/or Oklahoma's Promise scholarships based on the Oklahoma's Promise Crossword Activity.
ICAP is an acronym that stands for "Individualized Career Academic Plan." The ICAP is a combination of processes and activities that guide students as they explore career, academic, and postsecondary opportunities. The insight gained from these activities will result in a personalized roadmap that students can use when navigating college or career plans after high school.
The Oklahoma Department of Career and Technology Education offers the OK Career Guide, and the Oklahoma State Regents for Higher Education offers OK College Start for Oklahoma schools to build their ICAP portfolios for each student. These websites include information on career planning, high school planning, college planning, and financial aid. They are great one-stop resources for everything you may want to know about planning for higher education and a career. Parents should talk to their child to learn which system they are using. Then, parents are encouraged to create an account in that system as well, to follow their child's progress and engage in the process.
Student Experiences for College & Career Readiness
Before you begin your virtual tour, it may be helpful to gain an understanding of college terms. Check your understanding of different types of colleges, universities, and degrees, using the matching activity below. This activity will help you better understand your options after high school.
Visiting college campuses can help you become college-ready, not only by gaining a better understanding of what academic skills are needed but also by experiencing what a college campus looks and feels like. Not all college campuses are the same, so it is important to visit a variety of campuses to help you find the best place for you.
On the Virtual Campus Tours spreadsheet linked below, you will find a list of colleges and links to each college's virtual campus tour. These virtual campus tour videos will help you explore the college without having to travel to the campus!
If you would like a more interactive Virtual Campus Tour experience, check out these Scavenger Hunts. The first can be used for your virtual visit to any campus, and the rest are for specific colleges/universities around Oklahoma. Keep checking back as more become available!
If you are a K20 GEAR UP school please contact your Student Experiences Coordinator for more details on how to capture attendance and complete the evaluation.
7th Grade Activity: What Jobs Need What Education?
This activity for 7th grade students will provide an opportunity to explore the three types of postsecondary education and a variety of careers.
This activity for 8th grade students will provide an opportunity to reflect on the common obstacles that might keep you from pursuing postsecondary education, explore the solutions that can help you overcome those obstacles, and discover various careers that require and benefit from postsecondary education.
Guidance for Parents/Guardians/Family Members
Visiting college campuses can increase awareness of college culture, promote career exploration, and inform financial planning.
After your student virtually visits different colleges, ask them which was their favorite. Together, visit BigFuture to learn more about their top college and answer the questions below:
How many students attend this college?
What are the most popular majors?
How many students live on-campus versus off-campus?
What types of sports or activities are offered?
What is the average annual total cost to attend this college for an in-state student living at home?