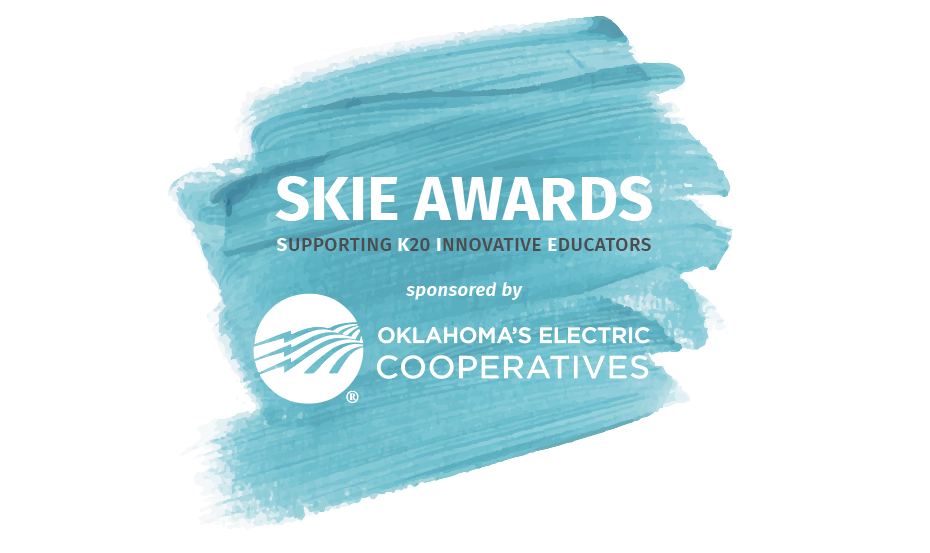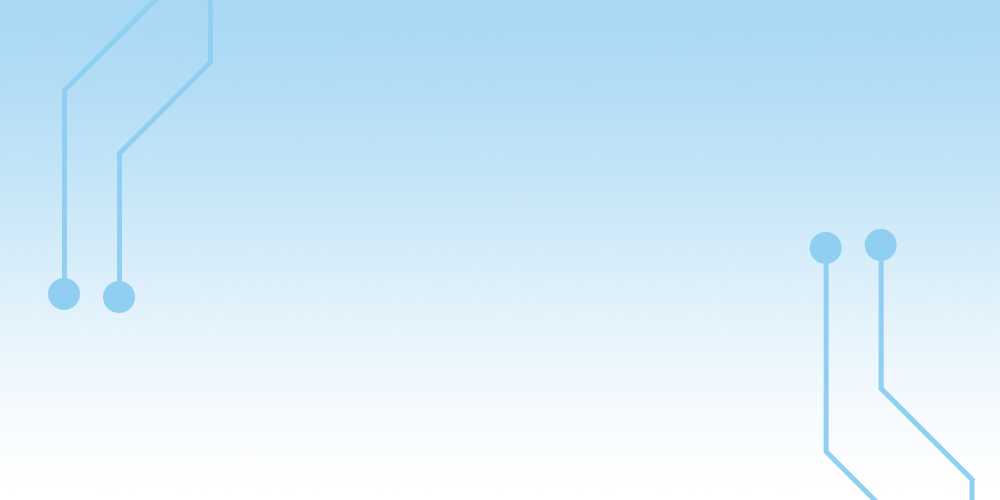 Oklahoma's Electric Cooperatives and the K20 Center
are seeking applications from innovative Oklahoma educators for the
SKIE(Supporting K20 Innovative Educators) Award.
The 2024 SKIE Award Nominations are due March 15th and Applications are due May 24th, 2024
This award celebrates educators or teams of educators across the state who have demonstrated the ability to link student learning with the innovative use of technology and the K20 IDEALS (https://k20center.ou.edu/about/ideals).  Five regional awardees will be honored at the K20 Innovative Learning Institute (ILI) in the Fall of 2024.  Each regional awardee or team will receive a personal check of $1,000.
View highlights from our previous awardees below. Or click here to see the full playlist on YouTube.
To be considered for the SKIE Award, teachers—or a team of educators working collaboratively and willing to be considered as a team—must:
Possess a record of outstanding application/integration of the K20 Center IDEALS
Demonstrate excellence in teaching and the use of technology
Demonstrate instruction that is both engaging and effective for students
How to Apply
Following this checklist will help you submit a quality application
Watch model videos from past applicants to get ideas
Read through the entire application guide to get familiar with the questions you will need to answer
Choose a lesson/unit/project example from your classroom to discuss and exhibit how you employ the K20 IDEALS (inquiry, discourse, equity, authenticity, leadership, and service)
Type your responses to the questions in the application guide document
Find or take a photo of yourself to attach to your application
Paste your responses from this document into the application and hit submit
Choose a day to record your video responses. One of your two videos should show off your classroom and students engaged in learning. The other can be you reflecting on your practice.
Access the Flip thread and post your videos.
Submit a Supporting Evidence Video
The video evidence will be submitted through flipgrid. This part of the application will be easier to complete with a phone or tablet. You don't need the flipgrid application to make it work, it should work well from a web browser. You will submit to two video prompts on the provided flipgrid board. Under each prompt below you will find a link to the board. After clicking the link you will be prompted to sign in with your email address. Once signed in you will see the prompt at the top of the page and a blue button that reads "Add Response." Click it to begin your recording. You will be able to record as many times as you want before accepting a draft to submit. Don't worry too much about making it a big production. We just want to hear you talk about your approach to teaching and see your students in action. All videos will remain visible to only you and the application committee.
Prompt 1: Show us your classroom and tell us about your approach to teaching
Prompt 2: Demonstrate how you support your students in taking responsibility for their own learning using technology as a tool
For technical support accessing the flipgrid, contact Dewey Hulsey, dewey@ou.edu.
Additional Resources
For more information on the application process contact Tracy Felan, tfelan@ou.edu.
Want to Nominate an Outstanding Educator?
You can win too! If your nominee is awarded you will receive a $50 Amazon Gift Card.
A nomination is not required to apply for the SKIE Awards. However, you can encourage an outstanding educator to apply by filling out a nomination form. The nomination form will send a notification to the teacher and their principal of their nomination with instructions for how to apply. In addition to self-nominations, electric cooperative members across the state will be encouraged to nominate a deserving educator or team of educators with outstanding community engagement.