Overview
This guide is divided into two sections. Enrollment issues and a Google Access to eKadence. If you are new to eKadence, we recommend you read both sections.
Enrollment Issues

There are a few common issues we encounter when enrolling learners in eKadence courses–learners do not receive the invitation email, they are unsure of whether they already have an account, or they have an account but have forgotten their password. If you are experiencing these issues try one of these three troubleshooting tips.
Search
If you are expecting an email from eKadence, but have not received it, try searching for it. Most email clients (Gmail, Outlook, Yahoo, etc.) have a search bar that allows you to search by keyword. Try searching for "eKadence."
Some of the automated emails from eKadence get caught in spam filters, but a search should find the email even if it ends up in a spam folder.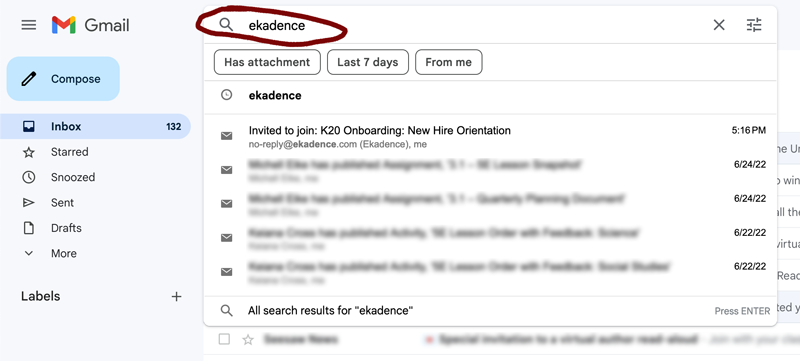 Forgot password
If you are unsure of whether you already have an account, use the Forgot your password? link. Although it can take up to 15 minutes to receive a password reset, this often happens instantaneously.
Follow the instructions in the forgotten password email from eKadence. If you do not receive the email, contact it-ekadence@groups.ou.edu. and let us know your name, email, and the course you need to be enrolled in.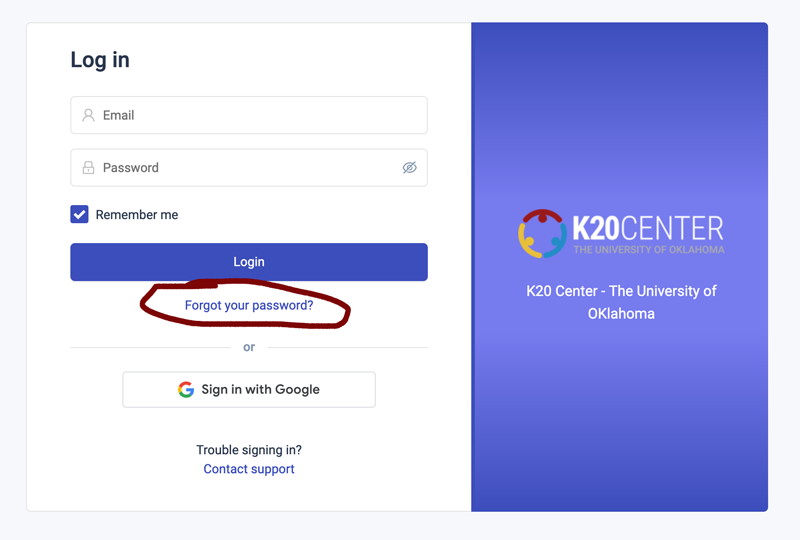 Sign in with Google
If you already have an account, you can use Sign in with Google to access your eKadence dashboard. This option may not be available as a means to create an eKadence account.
Read the next section, Give Google Access to eKadence, to learn more about this option.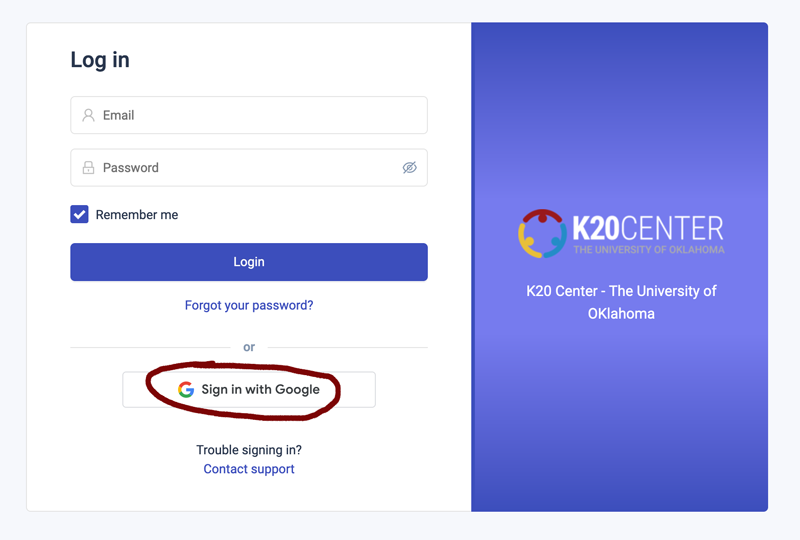 Google Access to eKadence

Several of K20's online courses use Google Assignments. We recommend you use the Sign in with Google option after your account is created to make the learning experience as seamless as possible.
The first time you sign in with Google, you may be asked a series of questions. Please confirm and "select all" to give eKadence access to your Google Drive and Google Calendar. You can revoke Google's access at any time.
Choose or Confirm the Account

If you have more than one Google account, make sure to sign in with your school email address. If your school does not use Google workspace, meaning you cannot use your school email to access Google products, this option is not available to you.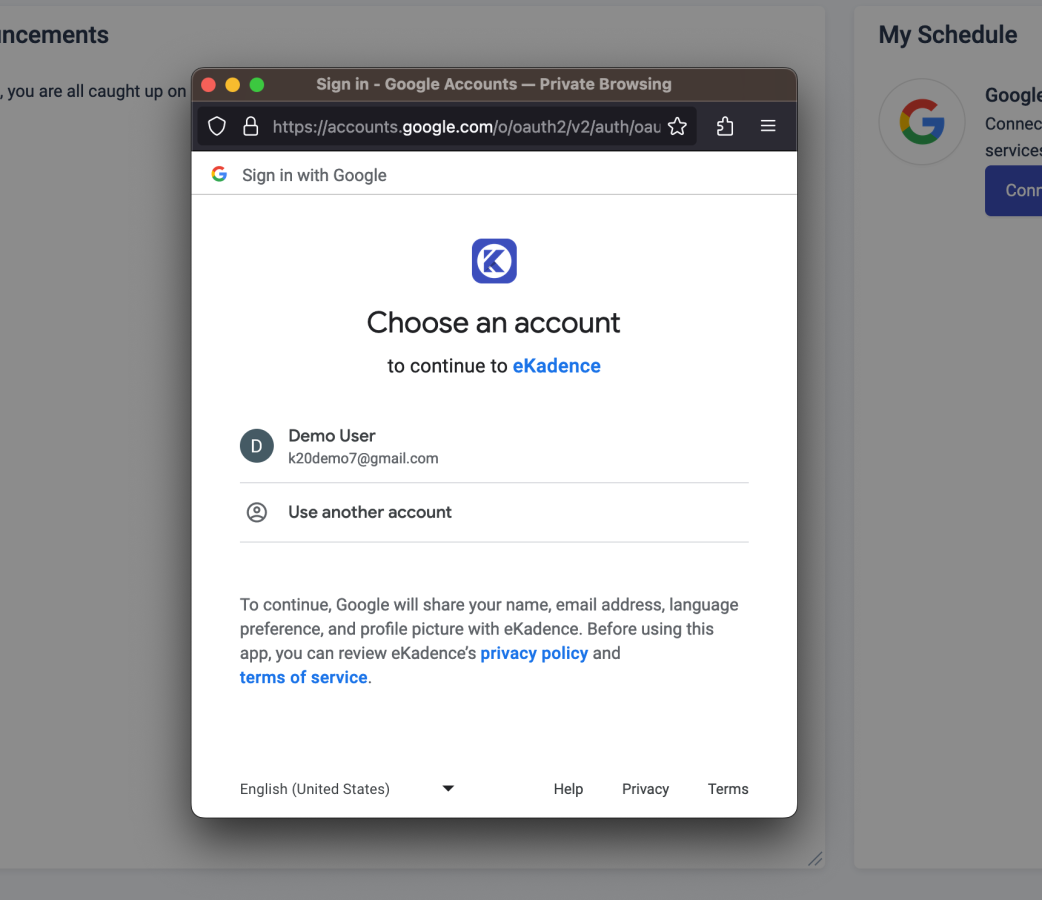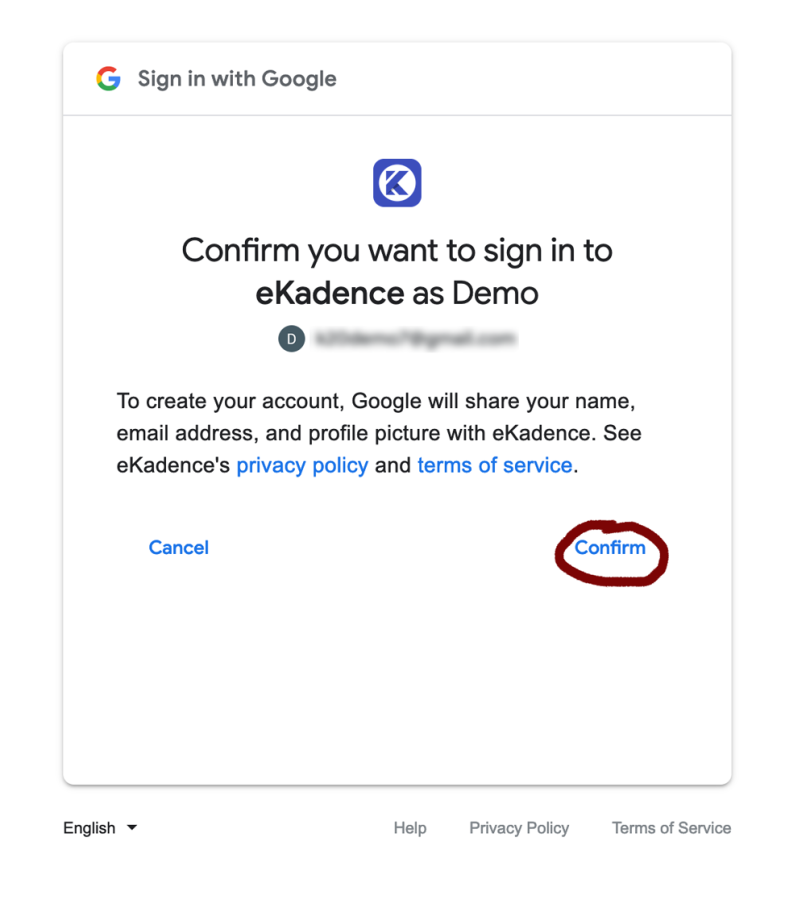 Select Permissions

Please select all permissions and give eKadence access to the Google Drive and Google Calendar associated with your school email.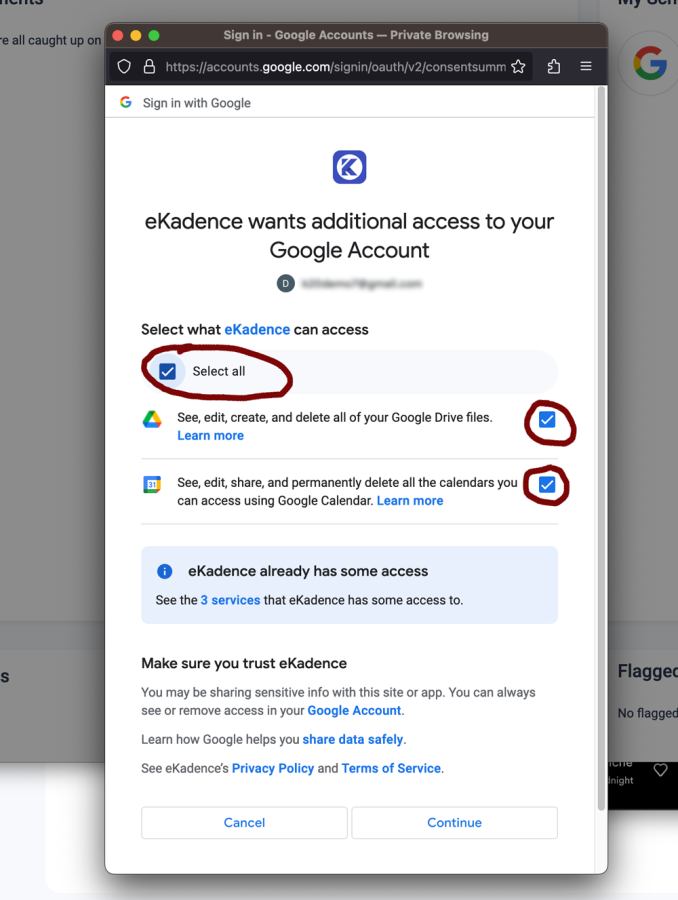 Connected
When you have successfully connected your Google account with eKadence, you will

K20's eKadence Support
If you have any issues with eKadence, please email the K20 Instructional Technologists at it-ekadence@groups.ou.edu.