eKadence: Create an Account and Enroll in a Course
Step-by-Step Guide
Follow these steps to create an eKadence account and enroll in an online K20 Center course. The following steps are meant to guide you through the account creation and course enrollment process if you have been provided a course enrollment link. 
If you already have an eKadence account, you will need to follow the steps in the Sign in and Enroll in a Course guide.
Step 1
Select the course enrollment link provided by K20. Generally, the enrollment links are provided via email.
Please note the accompanying image is provided only as an example.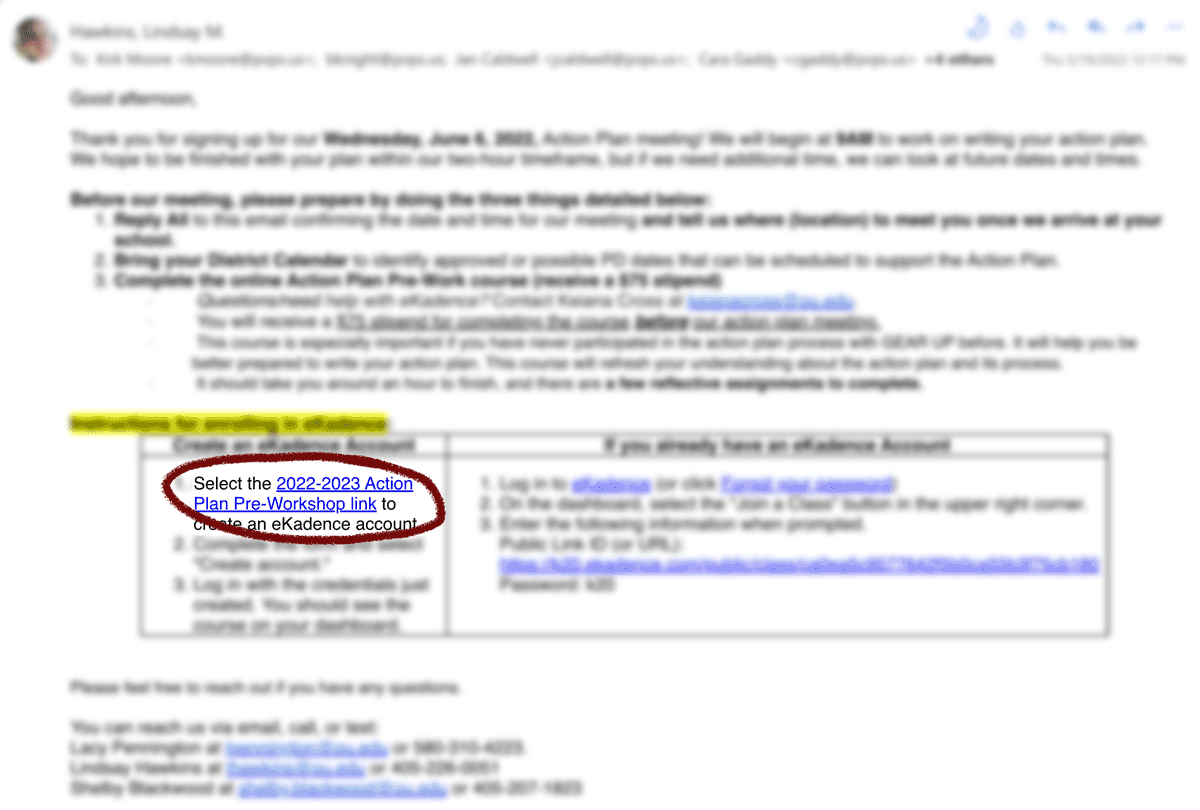 Step 2
Select the student Sign up link.
If you are a teacher enrolling in a professional development course, you will need to sign up as a student.
Note: Each course enrollment link is unique to that course.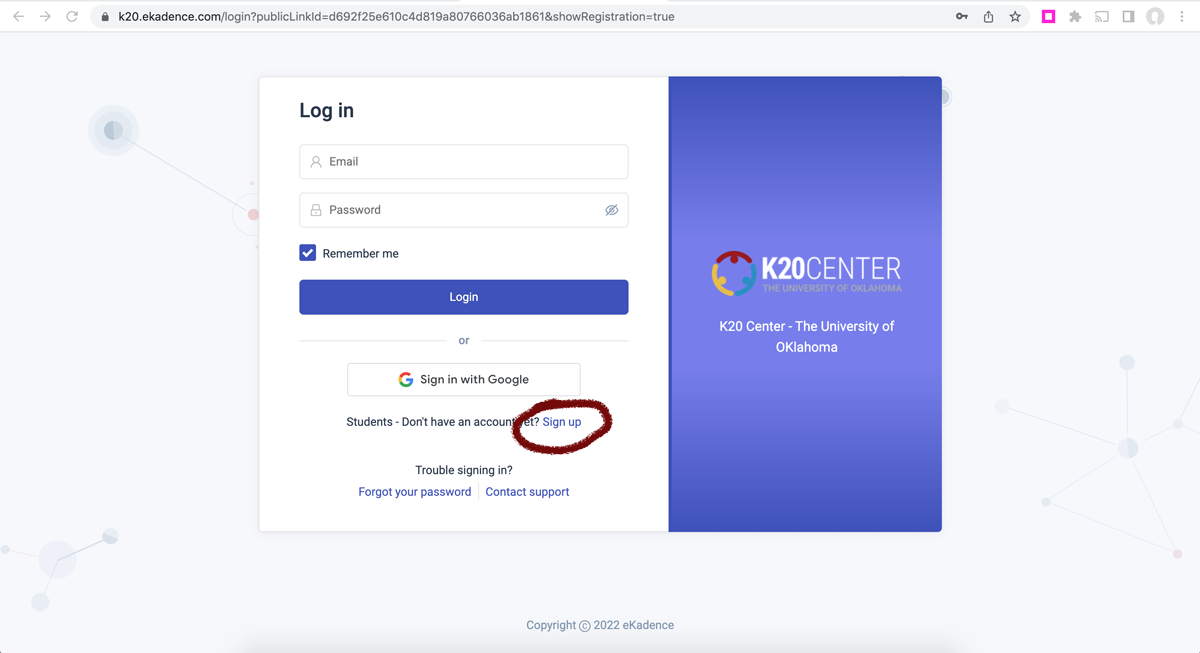 Step 3
Complete the "Student portal sign up" form, then select the Create account button. 
Be sure to sign up with your school email.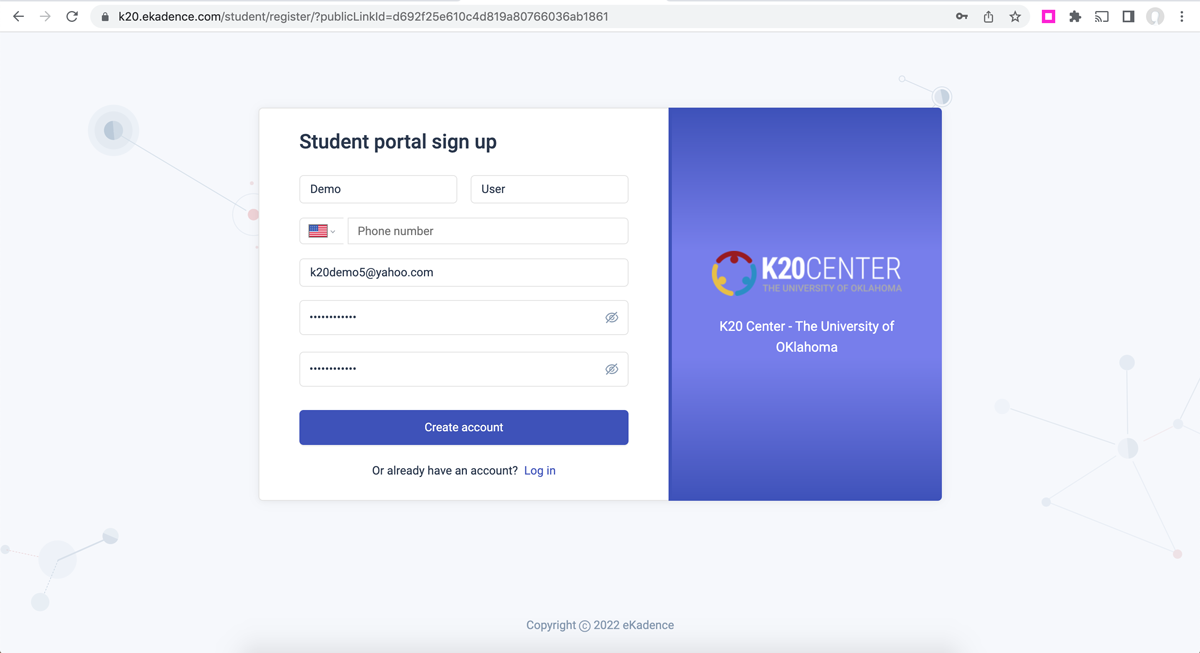 Step 4
Open the email sent by eKadence (subject line: eKadence for K20 Center).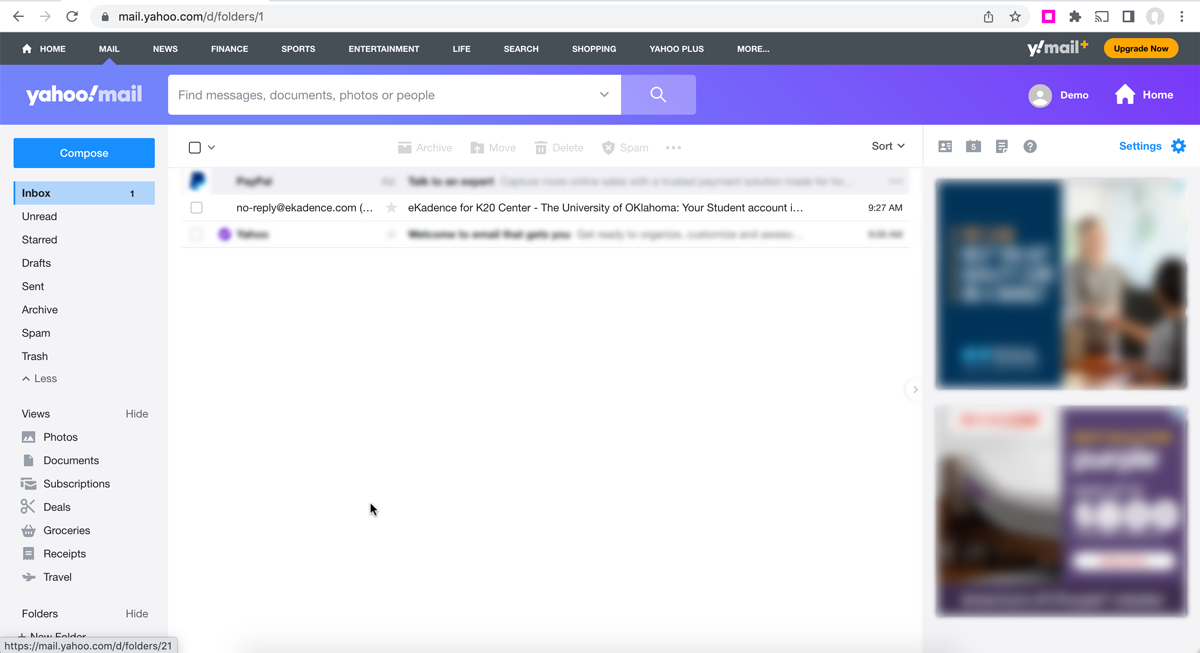 Troubleshooting Tip
Generally, eKadence will create a new account almost immediately. If you have completed the "Student portal sign up" form and do not receive an email within an hour, navigate to k20.ekadence.com/login and select the "Forgot your password" link, even if you never set an initial password.
Step 5
Select the Confirm Account button in the "Welcome to eKadence" email.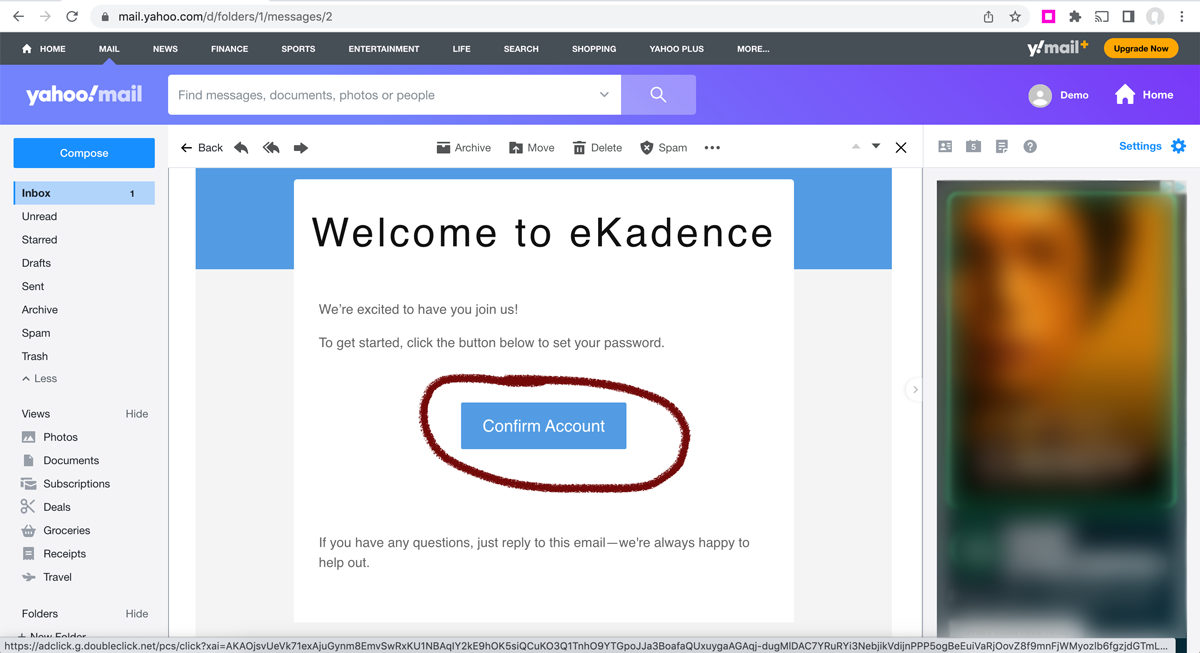 Step 6
Enter the email and password you provided in Step 3, then select the Login button.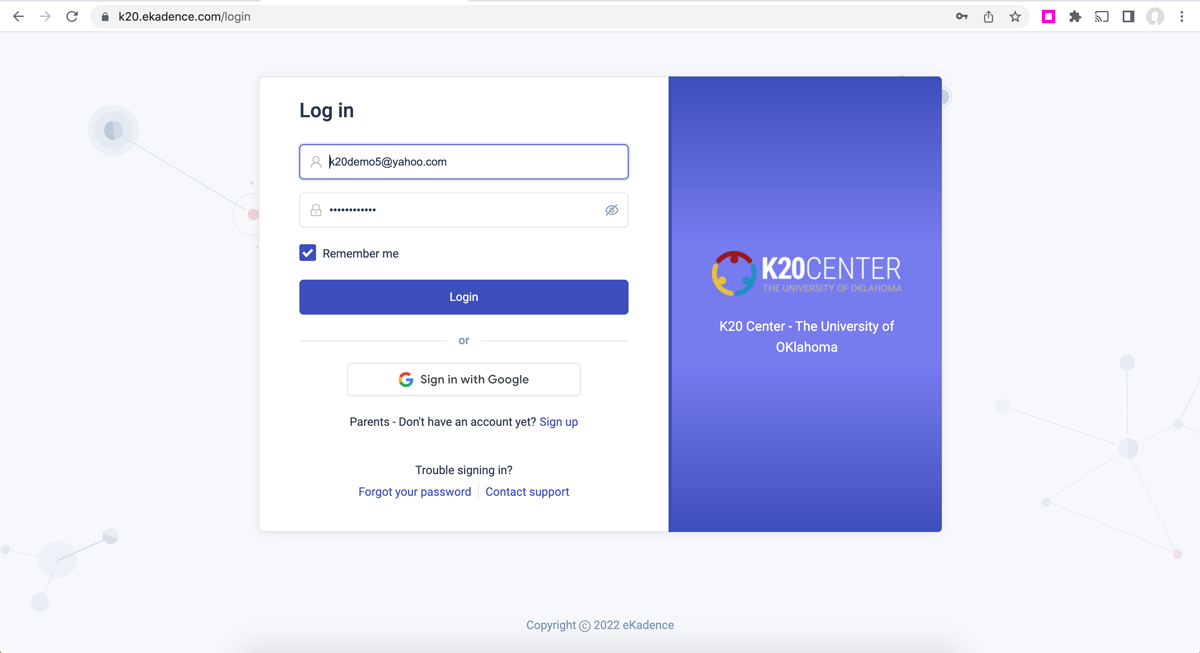 Step 7
You are now enrolled in your course!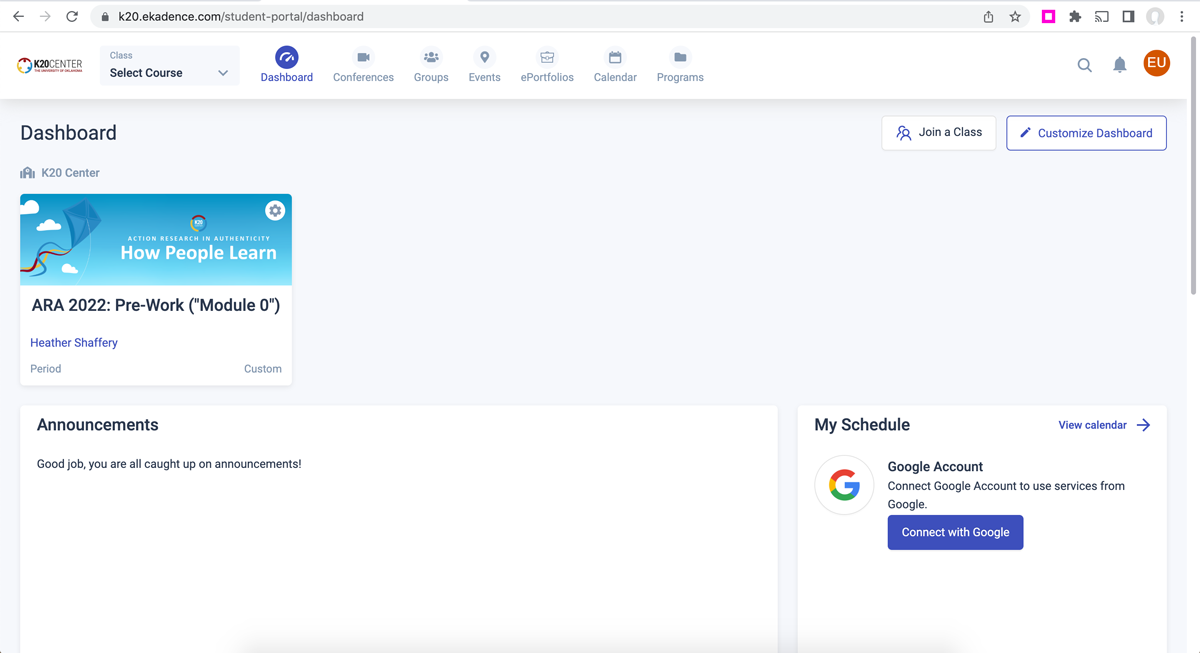 Troubleshooting Tip
If you have any issues when creating an account or enrolling in a course, please email the K20 Instructional Technologists at it-ekadence@groups.ou.edu.