Quizzes: Update Point Values
Use the following instructions to learn how to update the point values for quiz questions in Canvas.
Open Quiz. Navigate to the quiz that requires the update and click the title to open the quiz [1].

Edit Quiz. Click the Edit button to open the edit options [2].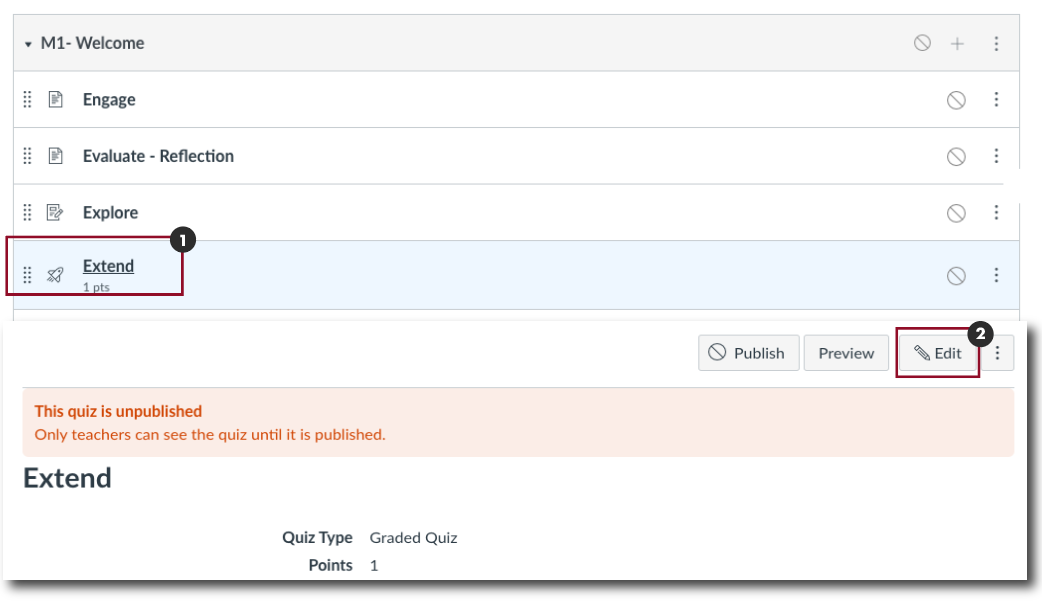 View Quiz Questions. Click the questions tab to access the quiz questions [3].

Edit Quiz Questions. Click the Pencil Icon to open the Edit options [4]. Note: If the pencil icon is not visible, hover the cursor in the area and the icon will appear.

Change Point Values. In the Points (pts) dialog box, enter the desired point value for the quiz question [5].

Update Question. Click the Update Question button [6] to save the changes.

Save Updates. Click the Save button to save the changes [7].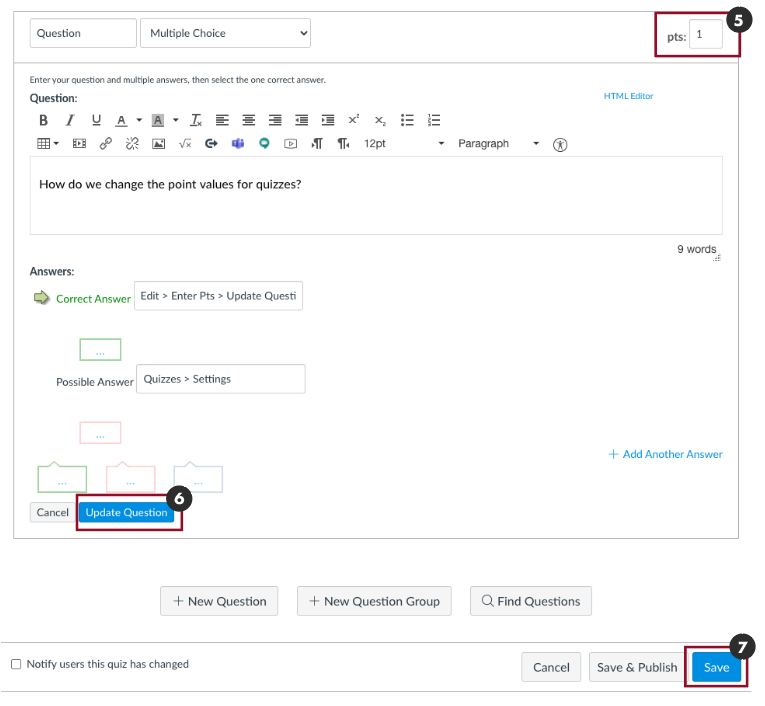 View Changes. Once the updates have been saved, the updated point values should be reflected in the quiz details.