What Is CSI and How Does It Help?
Continuous Strategic Improvement (CSI) is a partnership between the K20 Center and the Oklahoma State School Boards Association (OSSBA) that helps school districts and their communities develop a five-year strategic plan to improve student achievement. This collaboration includes the formation of a district committee made up of parents, teachers, students, school administrators, and business and community members.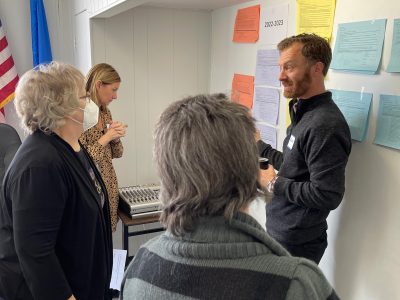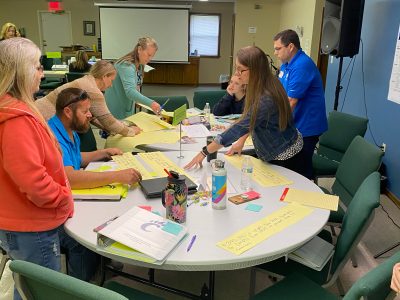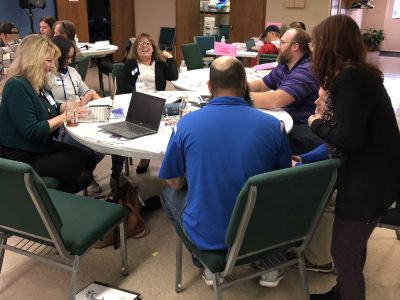 The CSI process begins with a comprehensive analysis of data, including community surveys, face-to-face community forums, student assessment data, demographic data, and program data. This information helps identify the community's core values, core beliefs, and learning expectations. Data on student, teacher, and parent perceptions, when combined with other data, provides the foundation for a community and data-driven strategic plan.
To date, 21 school districts have completed their strategic plans with CSI. Those schools have advanced to the implementation phase and beyond.
See a variety of plans from years past on the OSSBA website.
During the 2023-24 school year, Catoosa Public Schools, Glenpool Public Schools, and Owasso Public Schools have partnered with CSI to develop individualized, in-depth strategic plans for improvement. All three districts will have completed their plans by June 2023 and will seek to have those plans formally approved by their Boards of Education. Once approved, the districts and school sites will begin to implement their first-year plans for the 2023-24 school year.
CSI's research-based and collaborative approach offers a unique opportunity for school districts and communities to come together and make a meaningful impact on student achievement. Whether your school district is seeking to improve student test scores, graduation rates, or college readiness, CSI can help.
Contact Sharon Dean (sdean@u.edu), Tracy Felan (tfelan@ou.edu), or Stephanie Hyder (stephanieh@ossba.org) for more information about CSI and how it can benefit your school district and community.