The K20 Center's Professional Development team gamifies career exploration and money management
In a bid to promote financial literacy and postsecondary pathways among students, GEAR UP grants have funded The Game to Prepare for Life. The idea was developed at Putnam City High School in collaboration with the GEAR UP for the FUTURE grant at the K20 Center. Since its inception, the experience has been expanded to two more GEAR UP grants (GEAR UP for MY SUCCESS and GEAR UP O+K=C), 24 GEAR UP partner schools, and over 3,200 students across the state of Oklahoma.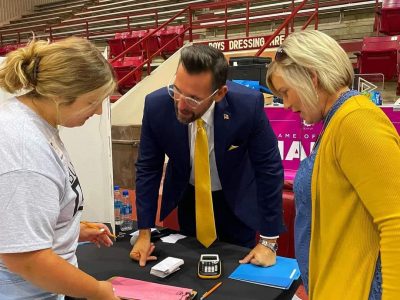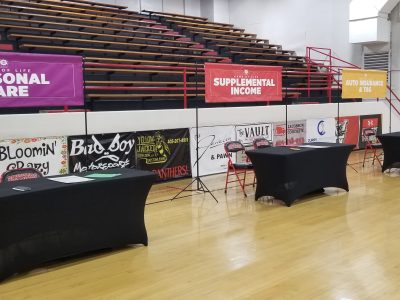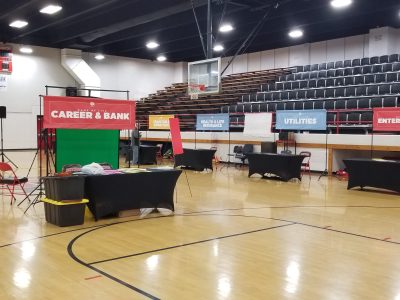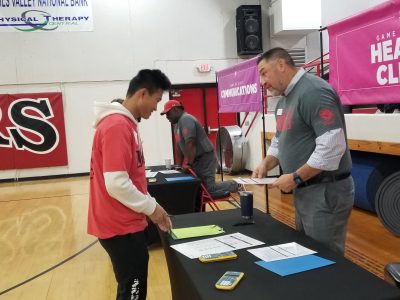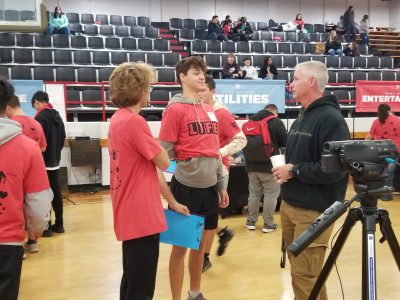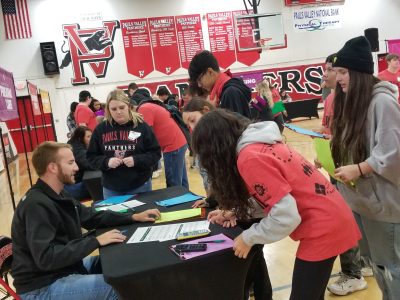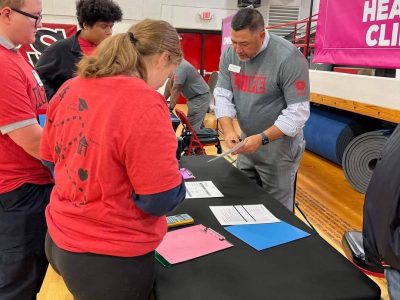 Inspired by the classic board game, this Game to Prepare for Life takes students through real-world scenarios as they try to stay within a monthly budget determined by their career salary. Students select their careers based on a postsecondary pathway of their choice: 4-year degree, 2-year degree, career and technical education, military, or degree optional. Students experience buying or renting a home, buying a vehicle and auto insurance, purchasing groceries, entertainment options, and so on. They also must draw Chance cards, which could yield a good thing or a bad result — you never know what life is going to throw at you! Many GEAR UP schools have implemented this event and extended the experience to various professional and life skills, such as pairing the event with career fairs, classroom lessons covering auto maintenance, interview preparation, and career exploration. Many schools have implemented the Game to Prepare for Life with the help of community partners and leadership classes. 
Among hundreds of statements given as feedback, one student said, "I am going to look into the starting income of a PA (Physician Assistant) out of med school." Another decided to start good spending habits now by investing in a budget notebook to keep track of spending. Due to the success of this initiative in the state of Oklahoma, Pushing Play on the Game to Prepare for Life, the professional development where teachers experience the event, has been facilitated at two Oklahoma education conferences and three national education conferences. This has led to the Game to Prepare for Life becoming the most viewed educator resource on the LEARN repository.
Everything teachers need to play the Game to Prepare for Life in their own school is available on the K20 Center's LEARN repository. If you're interested in participating in this activity as a teacher or conducting it at your school, you can find more information on the Center's Game to Prepare for Life educator resource page or develop a plan for implementing the game at your own school with the Pushing Play On The Game to Prepare for Life professional learning activity.
More than a dozen Oklahoma GEAR UP schools have facilitated the Game to Prepare for Life with K20 support, including:
Seventeen MY SUCCESS schools: Ardmore High School, Byng High School, Checotah High School, Colbert High School, Crooked Oak High School, Dickson High School, Guymon High School, Heavener High School, Idabel High School, Little Axe High School, Macomb High School, Marietta High School, Muldrow High School, Pauls Valley High School, Sallisaw High School, Stigler High School, and Vian High School

One O+K=C school: Southeast High School

Five FUTURE schools: El Reno High School, Guthrie High School, Eisenhower High School (of Lawton Public Schools), MacArthur High School (of Lawton Public Schools), and Putnam City High School