Getting A Head Start In Augmented Reality
START (Students Taking Augmented Reality Tours) debuted at the University of Oklahoma on April 22, 2023, with great success. START is an augmented reality application available on Android and iOS mobile devices. The application allows users to navigate to a curated list of points of interest at participating colleges and universities. While on campus, users can view text, video, and 360-degree photographic content about each location. The tour content is designed to present students with the information they'd normally receive on a guided tour, plus additional tips about selecting the right institution for them.
Family Day began with a presentation about the college admissions process, some games about college facts, and an introduction to START. Next, families spent approximately 1.5 hours touring campus on their own using the application. The campus tour was followed by lunch and the OU spring football game. Fifty-nine users spent nearly 10 hours total in the application during the event, collecting an average of 32 collectibles.
Travel Locations of START Participants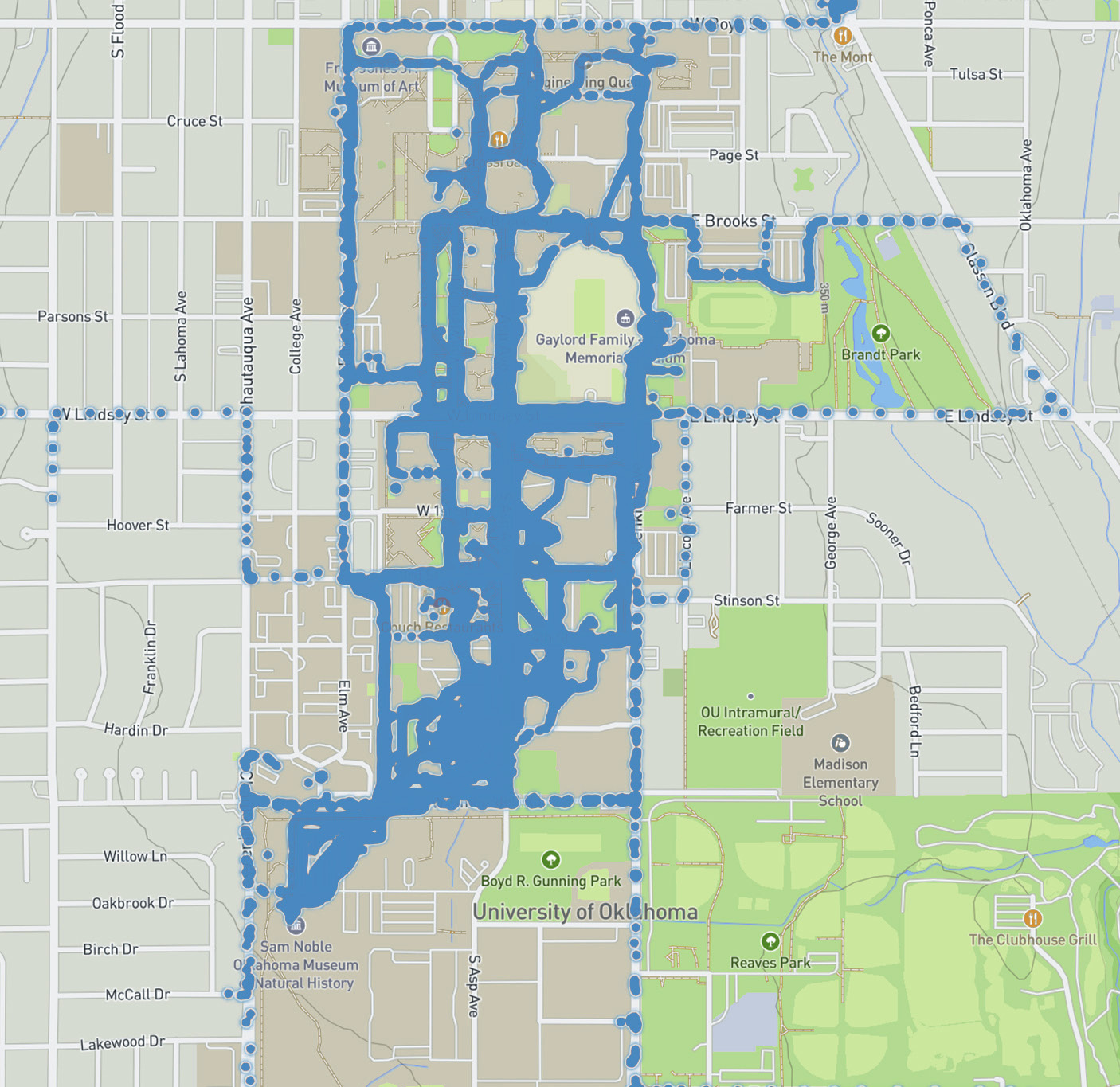 The map above shows the travel locations of START participants. As illustrated, START brought prospective students and their families all over campus.
Location information is collected anonymously to ensure the privacy of users.
Sample Route Traveled By START Participants
The map below shows a typical route traveled by a START participant. Some campus landmarks and their corresponding collectibles are also shown below.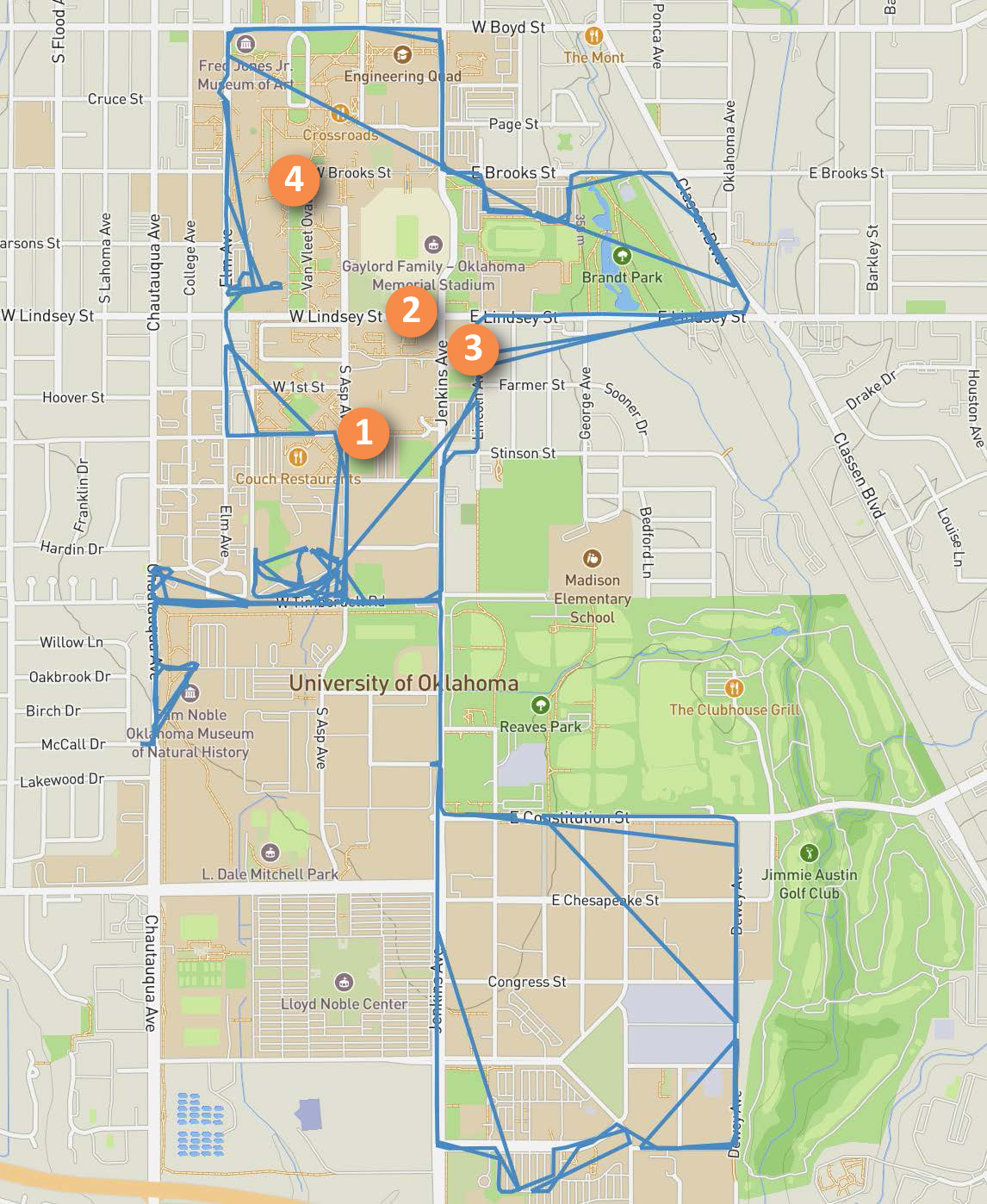 1. Cross Village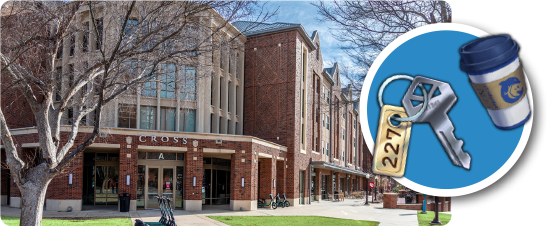 2. Gaylord Family Oklahoma Memorial Stadium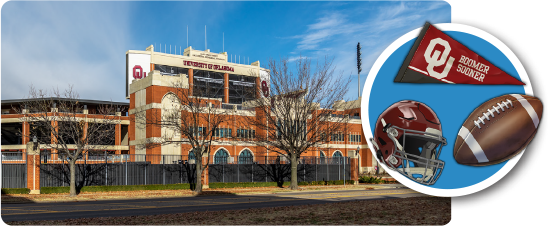 3. Headington Hall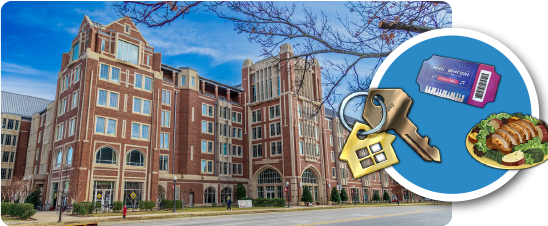 4. Bizzell Memorial Library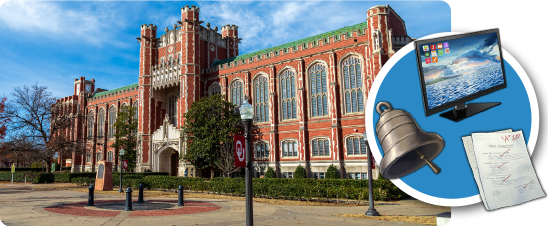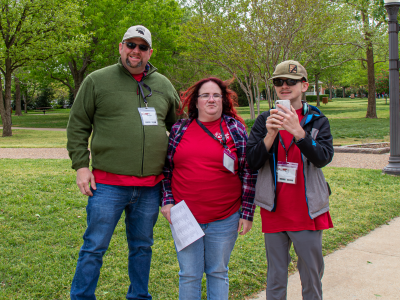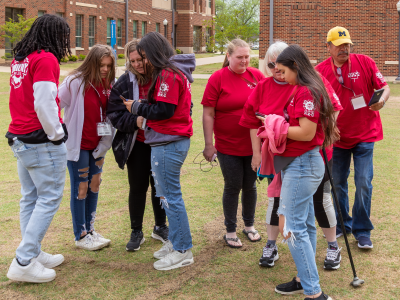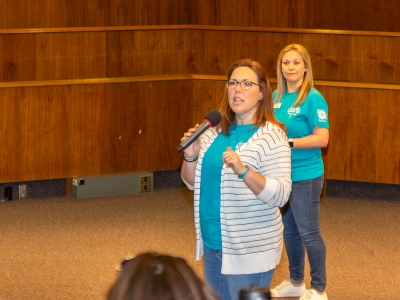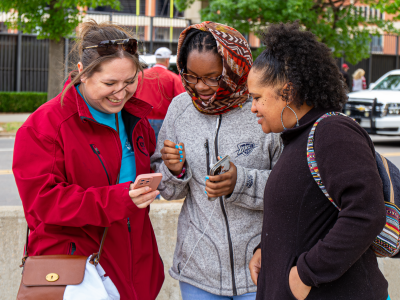 OU START USAGE STATISTICS
Top 3 Landmarks
Most Views:
Cross Village
Couch and Walker Center
Henderson Tolson Cultural Center
Highest Average Time Viewed:
Gaylord Family Oklahoma Memorial Stadium
Lissa and Cy Wagner Hall
Headington Hall
Top 3 Points of Interest
Most Views:
Model Suite – Cross Village
Xcetera! – Couch and Walker Center
Couch Restaurants – Couch and Walker Center
Highest Average Time Viewed:
Model Suite – Cross Village
Reflecting Pool – Gaylord Family Oklahoma Memorial Stadium
Couch Restaurants – Couch and Walker Center
START PARTICIPANT USAGE STATISTICS
Number of App Users: 59
Number of Families: 34
Average Duration Per User: 9 minutes, 45 seconds
Top App Usage: 576 minutes (nearly 10 hours)
Total Collectibles Obtained: 1,889