OK-ACTS, Phase I: Leadership
School leaders will soon begin the first phase of OK-ACTS' first phase of 2023.
OK-ACTS, short for Oklahoma Achievement through Collaborations & Technology Support, is a three-day seminar. It serves as the first of the K20 Center's five-phase model for school transformation: leadership development.
After participants complete Phase I, Leadership, they will be eligible to apply for OETT Technology Grants to Schools. This competitive grant awards schools or districts with up to $40,000 of education-targeted technology and $25,000 of professional development tailored to the needs of the schools.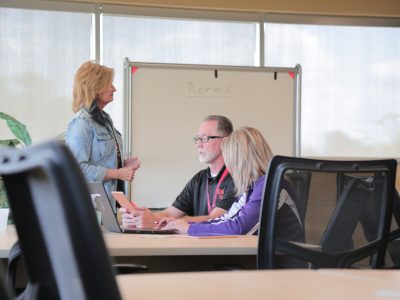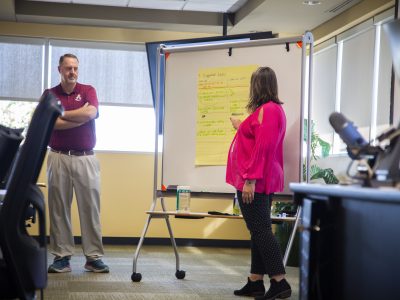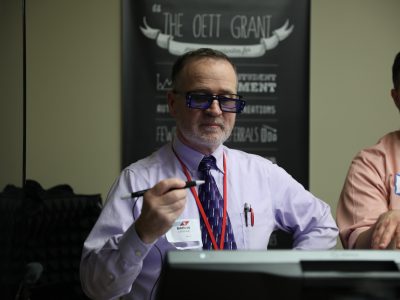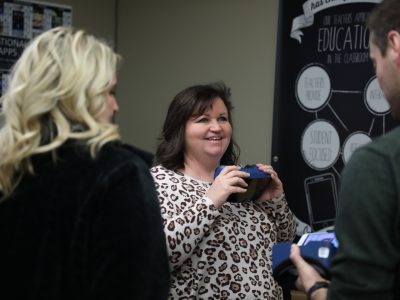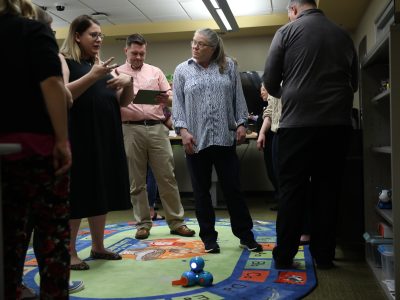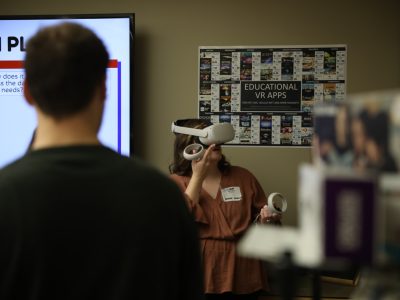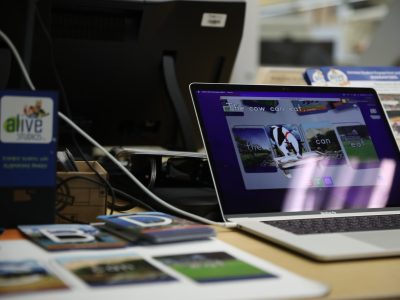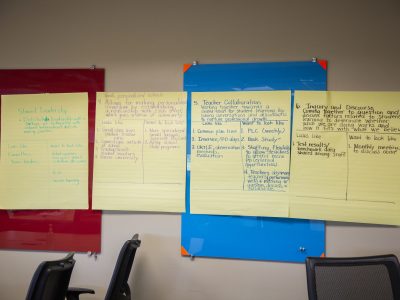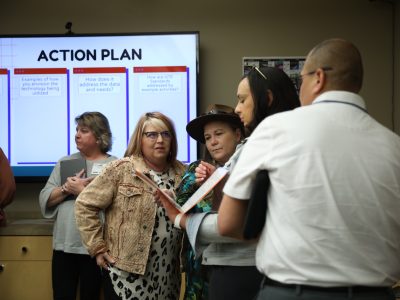 According to Sharon Dean, the Center's Associate Director of Leadership, this year's first Phase I training spans March 1st through March 2nd. Following this two-day seminar, participants will return in smaller groups for check-in meetings on June 5th. 
These three days of job-embedded professional learning align to the McRel evaluation for principals. Attendees learn skills to promote authentic integration of technology and to build strong professional learning communities at their schools. In addition to professional learning, leaders network with one another and share best practices.
"It made us think outside the box on how to integrate technology into the classroom as the instructional leaders," said one participant. 
"I intend to take the resources back to my teachers, do something similar to what we did to explore the free websites and tools, then have the teachers pick one to try. Then we'll come back and discuss our experiences."
Future Phase I Leadership Seminar dates are:
March 1-2, 2023 and June 5, 2023
September 13-14, 2023 and October 25, 2023
October 4-5, 2023 and November 1, 2023
January 31-February 1, 2024 and February 28, 2024
March 6-7, 2024 and June 11, 2024
OETT Technology Grants to Schools
Upon completion of the Phase I Leadership program, head principals and superintendents are eligible to apply for OETT Technology Grants to Schools. Grant applications for the next grant cycle will be due at the end of January, 2024.
A total of 366 Oklahoma schools have received OETT grants since 2003, according to Sharon and Dr. Linda Atkinson, Associate Director of K12 STEM Educational Partnerships.
Those interested in applying can find more information on registering for leadership training on our Phase 1 Leadership program page.